What do you do ?
I build startups.
Many times, our family and friends wonder what we actually do "building startups" all day long or how is it that we have so much fun on our calls with the team.
Well, whether you are one of our Maker's moms or if you just want to know more about the why and how of Make it, you're on the right page.
Make it was created by 3 IT engineers freshly graduated from Solvay - Alexis, Nicolas and Sanawar - who had the opportunity to go to New York to work in a mobile apps development company.
After having developed dozens of apps and having been in close contact with NYC's startup ecosystem, they decided to go back to Belgium to set up their own software development agency whose main customers were based in New York.
Once they became extremely good at developing products, they wanted to take up a new challenge: become extremely good at creating startups. Rather than buying nice cars thanks to the margins they generated, they decided to grow the team so that they could dedicate time to build their own startups. We were then in 2014 and this was the beginning of the Startup Studio.
The imagined business model is simple (to understand, but not especially to implement ;-) ) and, above all, healthy.
The team spends part of its time making its expertise available to startups, SMEs and corporate clients as a service provider. This is what allows us to pay salaries, stay very close to the market to follow its latest trends and ensure a constant standard of quality.
The rest of the time, the team focuses on building startups. And, whenever we need new skills for one of our startups, well, we hire a new employee who is an expert in that field. As a bonus, this allows us to offer new services to our clients.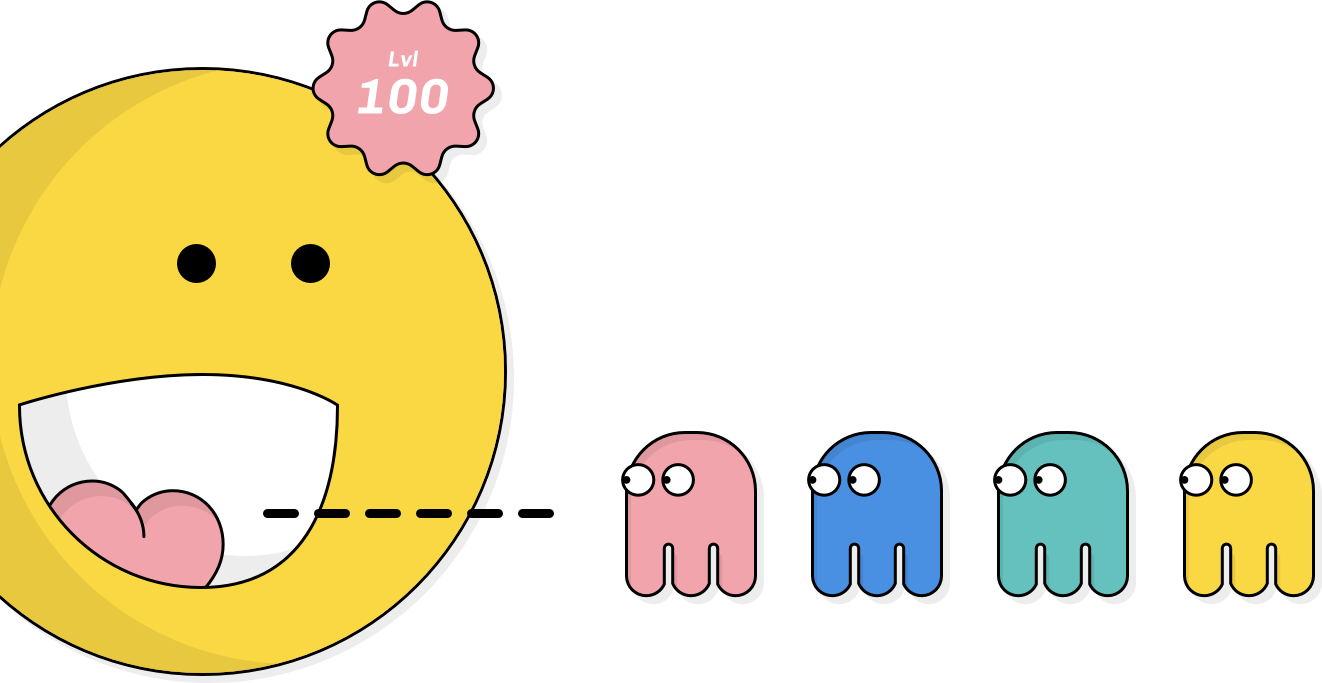 In 2014 and 2015, we became extremely good at creating products. We also tested a lot of great ideas (at least on paper!), developed them, threw them on the market, failed and… learned. Not by reading tons of books, but by rolling up our sleeves and experimenting, again and again.
We start to understand the ins and outs of building a startup, fall in love with the process and try to industrialize it. Between 2016 and 2017, we created a first startup in the 3D printing industry, a second in the energy sector, a third in healthcare and a fourth improving animals well-being.
Main lessons learned by creating 4 startups and working with 300 clients+
Technology is intended to automate and optimize processes in order to help us scale. In most projects, it is therefore excluded to build anything that hasn't been done manually beforehand.
4 startups created in 2 years and a team that grew from 3 co-founders to 35 full-time employees: Designers, developers, marketers and even a team of hardware engineers specialized in IoT. Not to mention the employees hired by our 4 startups.
Our 3 engineers, fully aware that their managerial skills were reaching their limit, decided to hire a CEO and - a bit later - a COO to ensure optimal management of our startup machine..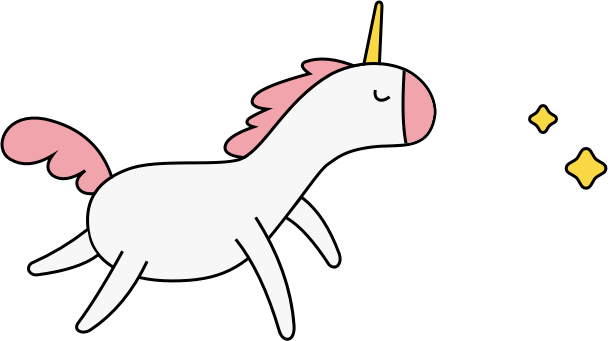 That's when Alexis, Make it's co-founder and CEO until then, decided to fly to Los Angeles, California, to set up a new Make it branch. His goal: to attract more ambitious projects in which Make it could get involved and build a gateway to a new market for our startups.
After more than a year spent consolidating our methodology, our processes, our teams, our technical stack and our startups we took a look back and realized that :
The structure was performing quite well, but it has grown to a size that required us to allocate more of our time working on external projects rather than on building new startups.
We hadn't created any new startup for more than a year in Belgium. Whereas Alexis managed - "alone" - to create 2 startups in the USA in less than a year in 2019. Knowing that Make it's whole purpose - the reason we get up so motivated every morning - is to create startups, we weren't on the right track.
"Make it's vision is to have an impact on our society by building as many valuable startups all over the world thanks to The Machine".
In this vision statement, every single word matters:
Impact
This is our "why". Why we wake up every morning.
Valuable
Needs to solve problems in a profitable way.
Startups
Innovative and repeatable business models.
Society
Should aim to improve lives.
Mom, if you've read this, you understand why we have so much fun at work: Every second spent "creating startups" is a second spent using our skills to have a positive impact on the world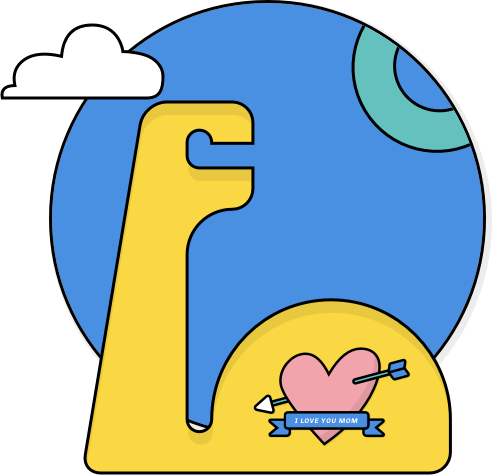 By creating 4 amazing startups in 2 years, we've done some incredible things. Unfortunately, the definition of our needs to achieve our vision was not right. It was therefore necessary to refocus on our purpose and to act accordingly by taking the following decisions:
We are very humble and transparent about these events in our startup studio's journey because it is part of the lessons learned that we can pass on to all our startups.
What we actually needed was not a CEO but rather a Manager/COO. That's why we decided that Sanawar, one of our co-founders, had to take over the role of CEO. With the key mission to be the guardian of Make it's vision and values.
Thanks to these adjustments and the efficiency of our processes, we have managed to create a team of a size that allows us to allocate a significantly larger portion of our time to build new startups.
Now that you know our past, here's what's in store for the future :
Building a fund to give the opportunity to any impactful & valuable idea to enter The Machine regardless of the entrepreneur's ability to access initial investment. In other words, the fund should allow us to focus on our why and take money out of the startup equation.
So if you run an investment fund and, just like us, you think that mastering the art of de-risking a startup is the key to optimizing your ROI, we should have an e-glass of your favorite drink together
If you are an entrepreneur looking for a partner ready to invest cash, marketing, development and experience to launch, build and grow your startup, we should also have an e-glass of your favorite drink together
Meet our Professional Venture Builders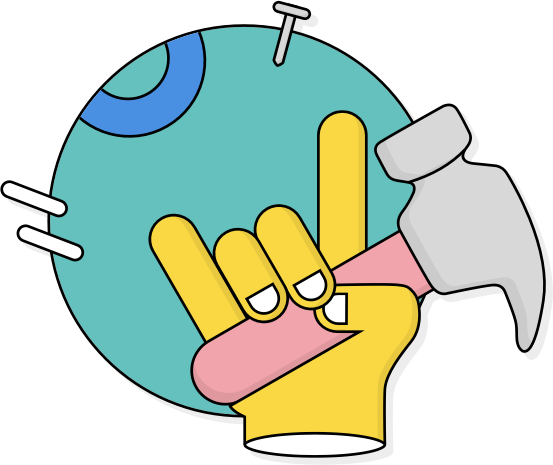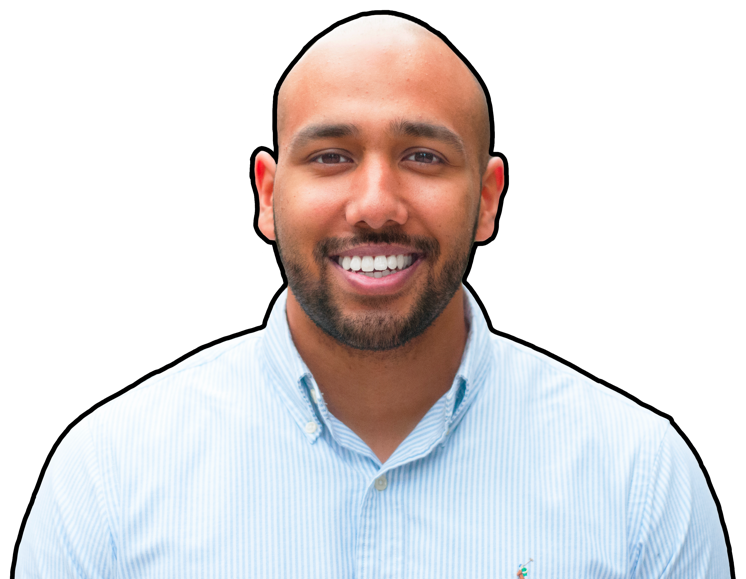 CEO, Co-founder and Software Engineer